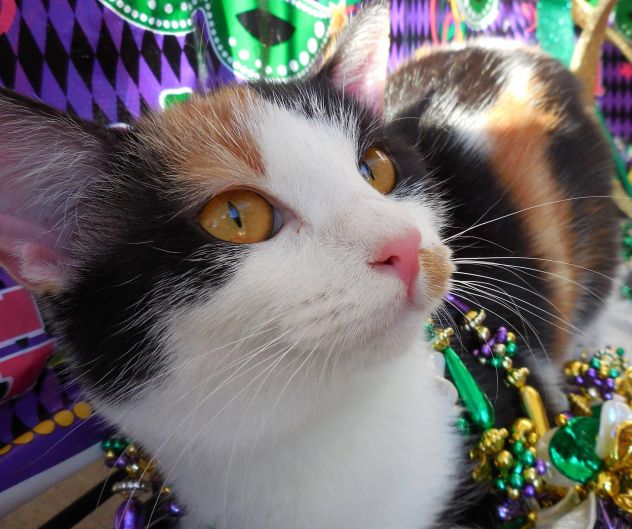 The lovely Vanna is looking for a home to celebrate Mardi Gra in.
Vanna has plenty of Mardi Gras beads & trinkets, she just needs a home to put them in. She's has changed the purple, green, gold color scheme to white, black, orange. Vanna is 6-months old & full of energy. You could be her perfect rubbing post. Come see her & hold her at Petsense in Biloxi today for the Valentine Pet Portrait day. Or, e-mail
friendsofjcasp@gmail.com
for more on Vanna.
If interested in meeting Vanna, send an email to
friendsofjcas@gmail.com
for an application. 50.00 adoption fee covers spay/neuter, vaccinations, wormers and preventatives
You can help save a life like Vanna's by fostering an animal from JCAS. If interested in fostering, contact Kelly at
fosterforfriends@gmail.com
If you would like to donate to help us help the foster parents with food, medications and preventatives you can paypal us at
fjcasp@gmail.com
WE ARE NOW 501(c)3, nonprofit and all of your donations are tax deductible!!